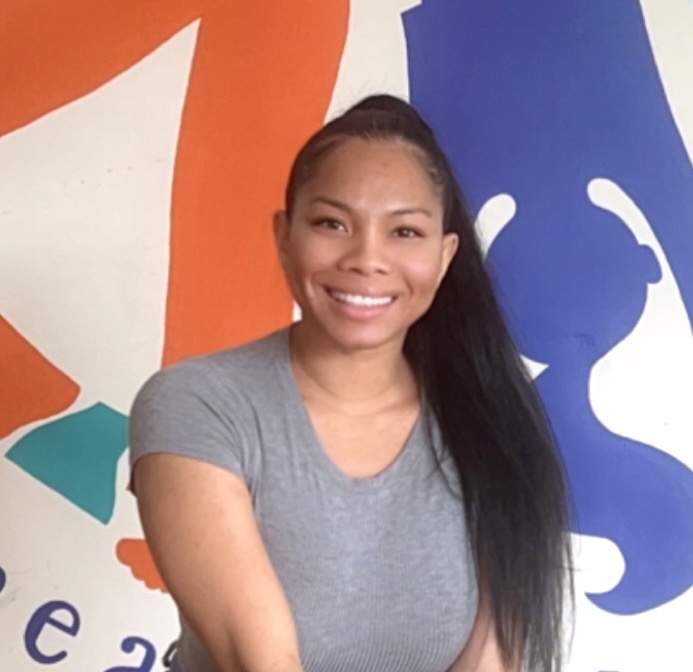 Mika Abair
Administrative and Outreach Director
Mika holds a role contributing to the "behind-the-scenes" magic of the Mosaic Project, supporting the entire organization and all of its programs and activities. Currently, Mika attends UC Berkeley's L&S division as a proud high-honors student studying double majors in the social sciences field. Her concentration is on culture, diversity, and promoting growth and progression within the community. Mika is a unique mix of African-American and Filipino, is fluent in American Sign Language, and is a full-time Super Mom!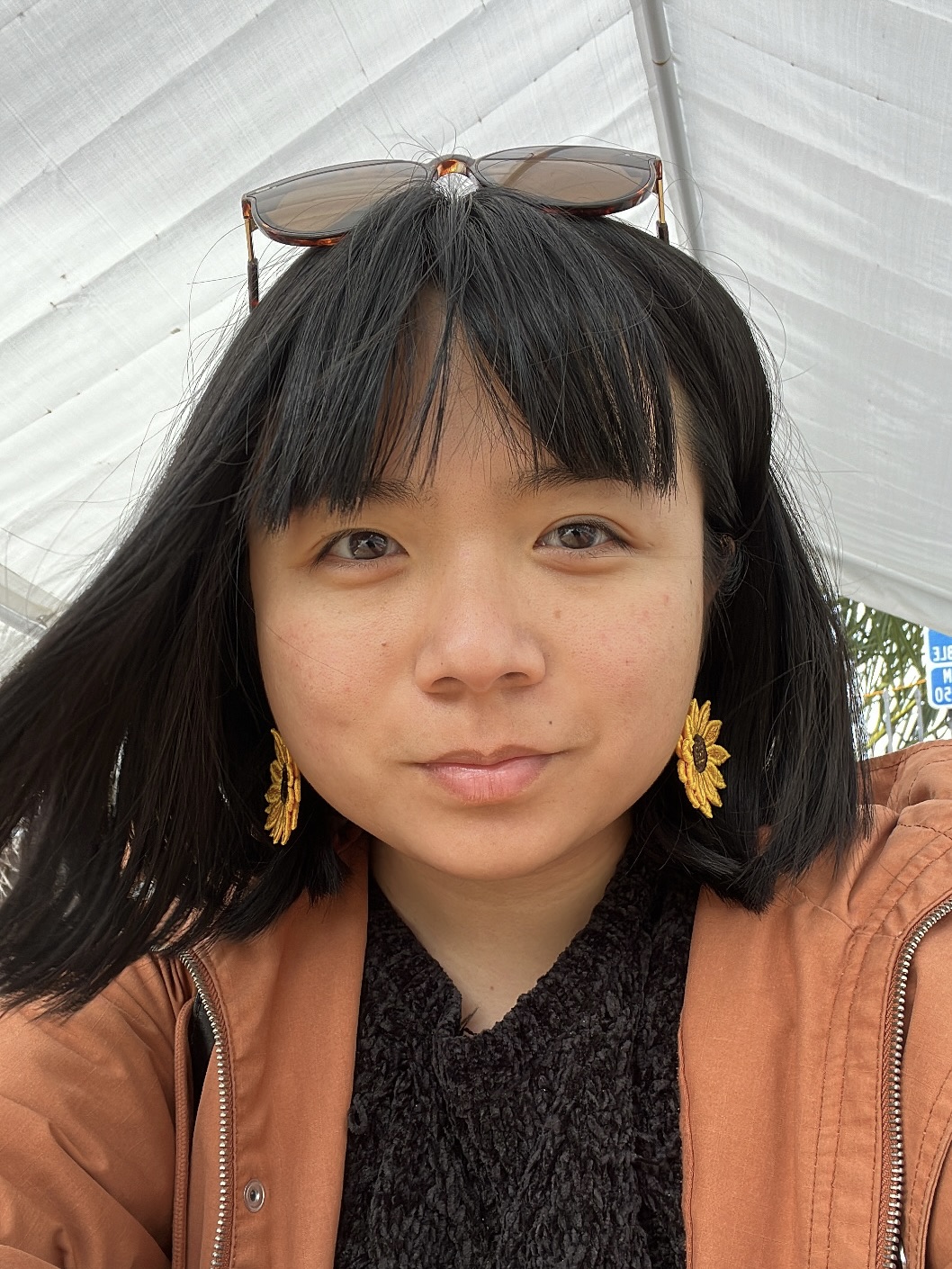 Nicole Chin
Program Director
Nicole has been involved with Mosaic since 2021, when she began teaching the curriculum in her 4th-grade classroom. She officially joined the Mosaic team in 2023 when she facilitated during the Spring 2023 Session and then joined the year-round team as Program Director. She continues to facilitate at the Outdoor Project and also manages the In-School Project. In the past, Nicole has taught everything from chorus and martial arts to soccer and baking (through her small business, Nicole's KitChin). Nicole holds degrees from UC Davis in economics, music and a minor in Education. She also holds a Masters of Arts in Education and California Teaching Credential from UoP. In her free time, she enjoys wood-working, spending time with her two dogs Dax and Mei, and frequenting neighborhood estate sales to collect vintage glassware. If you really knew Nicole, you would know that she is a fierce Taiwanese-American woman who looks to nurture everyone's inner child, loves to feed the people she cares about, and owns more overalls than there are days in the week!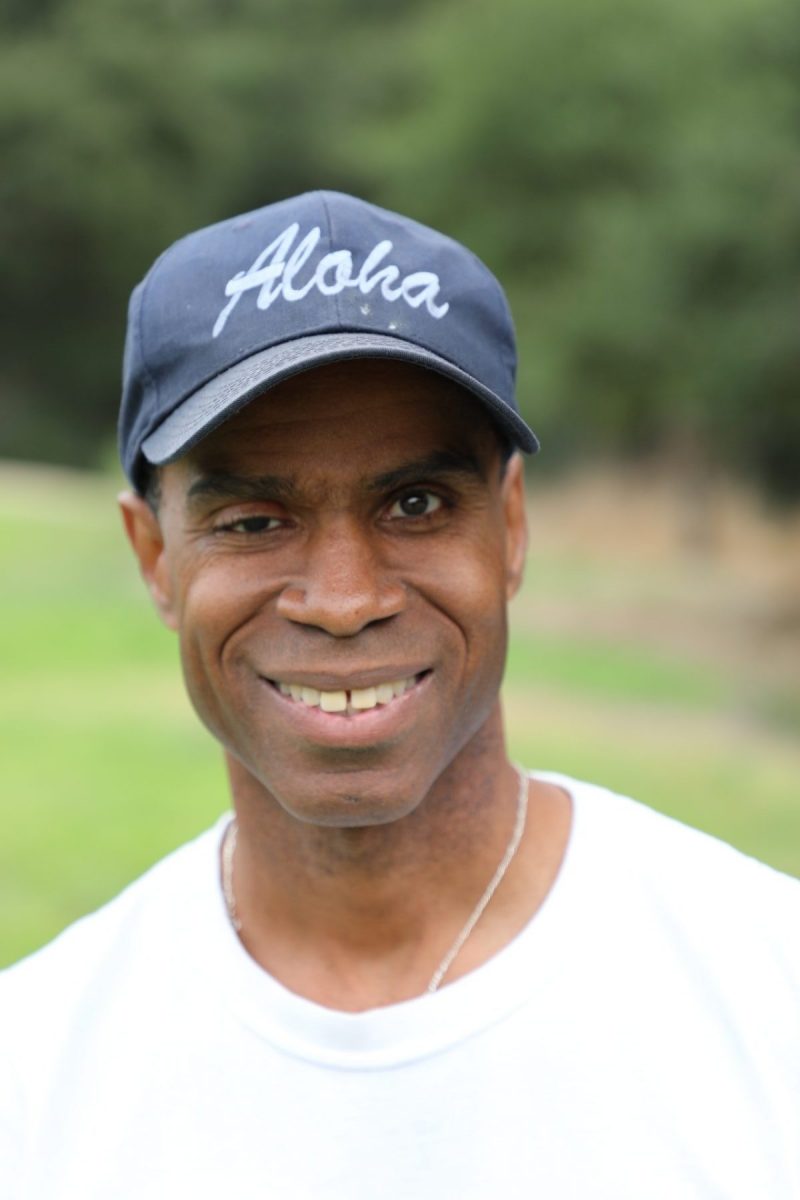 Khemnes Fisher
Youth Leadership Project Director
Khemnes manages Mosaic's Youth Leadership Project and is responsible for providing a network of teens and youth adults with opportunities for mentorship and leadership. He connects youth from all different backgrounds and offers them facilitation experience in assertive communication, conflict resolution, and Mosaic's unique curriculum. Since 2007, Khemnes has worked with Mosaic at the Outdoor Project and through the Mosaic Consulting Project.
Khemnes' previous work experience includes Education Specialist in the assistive technology field, Outdoor Recreation Assistant Director for Lighthouse School for the Blind and Visually Impaired, and Resource Program Specialist within the San Francisco and Alameda County Unified School Districts.
Khemnes has a BA from California State University of Fullerton and an Education Specialist credential from San Francisco State University. He thinks he is the best at Goal Ball, but that has yet to be proven.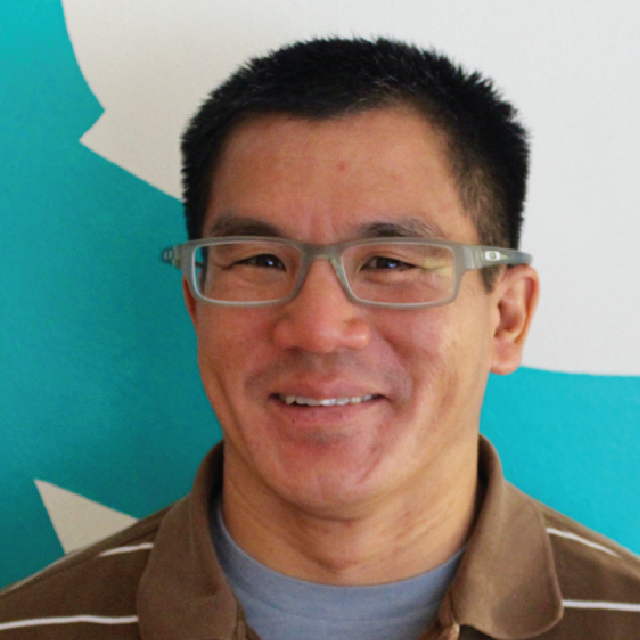 Brian Lowe
Chief Operating Officer
Brian manages The Mosaic Project's day-to-day operations and provides the strategic vision for the Mosaic Consulting Project. Brian's work experience includes consulting at Price Waterhouse, corporate finance with Hewlett-Packard and Sitesmith Inc, outreach for the Golden Gate Opera, and program development for the Silicon Valley Triathlon Club. The highlight of his career thus far has been facilitating The Mosaic Project's diversity curriculum at the Outdoor Project.
Brian received a BS in Electrical Engineering from Duke University and an MBA from the Johnson School of Management at Cornell University. He is an expert bicycle racer, an avid gardener, and Mosaic's own "Mr. Everything."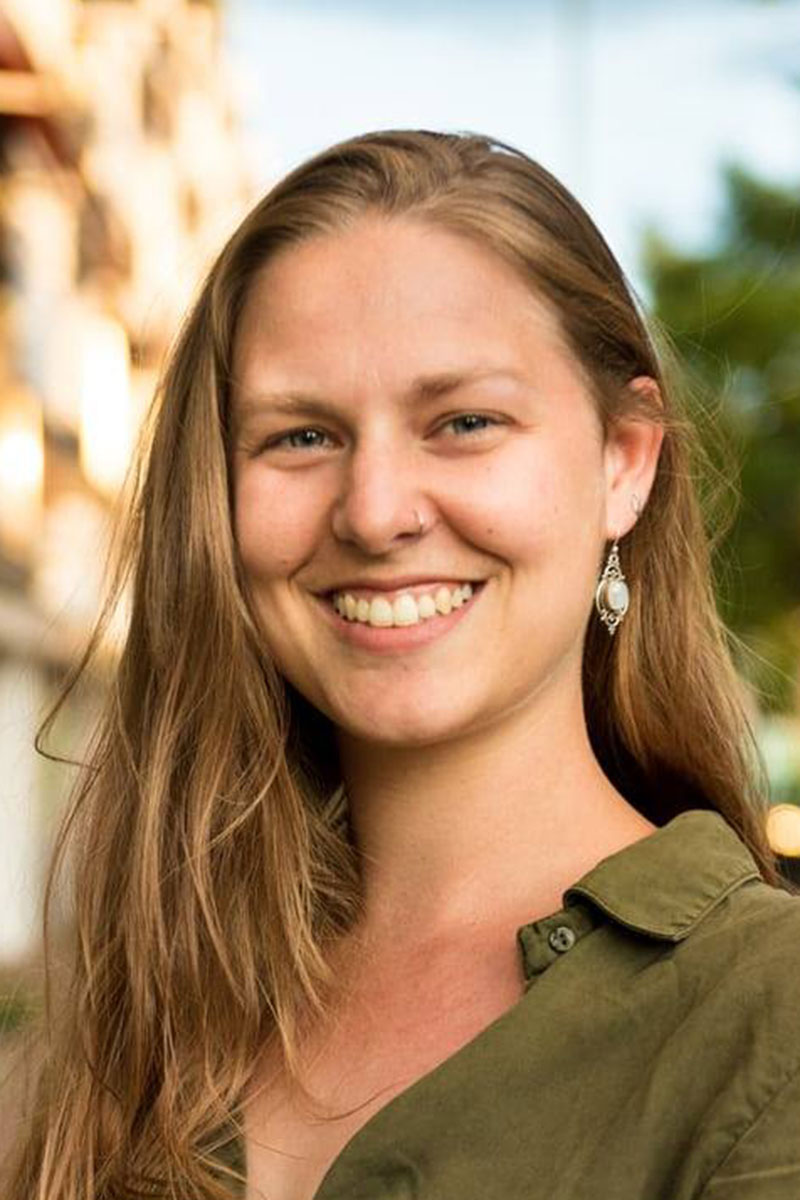 Sandra Martin-Dent
Special Projects Director
Sandra joined The Mosaic Project for the first time as a youth leader in 2007, and since then has returned year after year in many roles including Lead Facilitator, Outdoor Project Logistics Coordinator, Youth Leadership Project co-director, Program Specialist, and now as Special Projects Director where she focuses on curriculum development, developing and facilitating trainings with the MCP and In-School Project, and fund development. She earned her MA in International & Multicultural Education at USF, and also holds a BA in Global Studies. In addition to creating engaging, creative educational opportunities for people of all ages, she's also worked in arts administration and critical media literacy programs. She loves painting, drawing, playing harp (especially at Mosaic campfires!), gardening, and winning board games.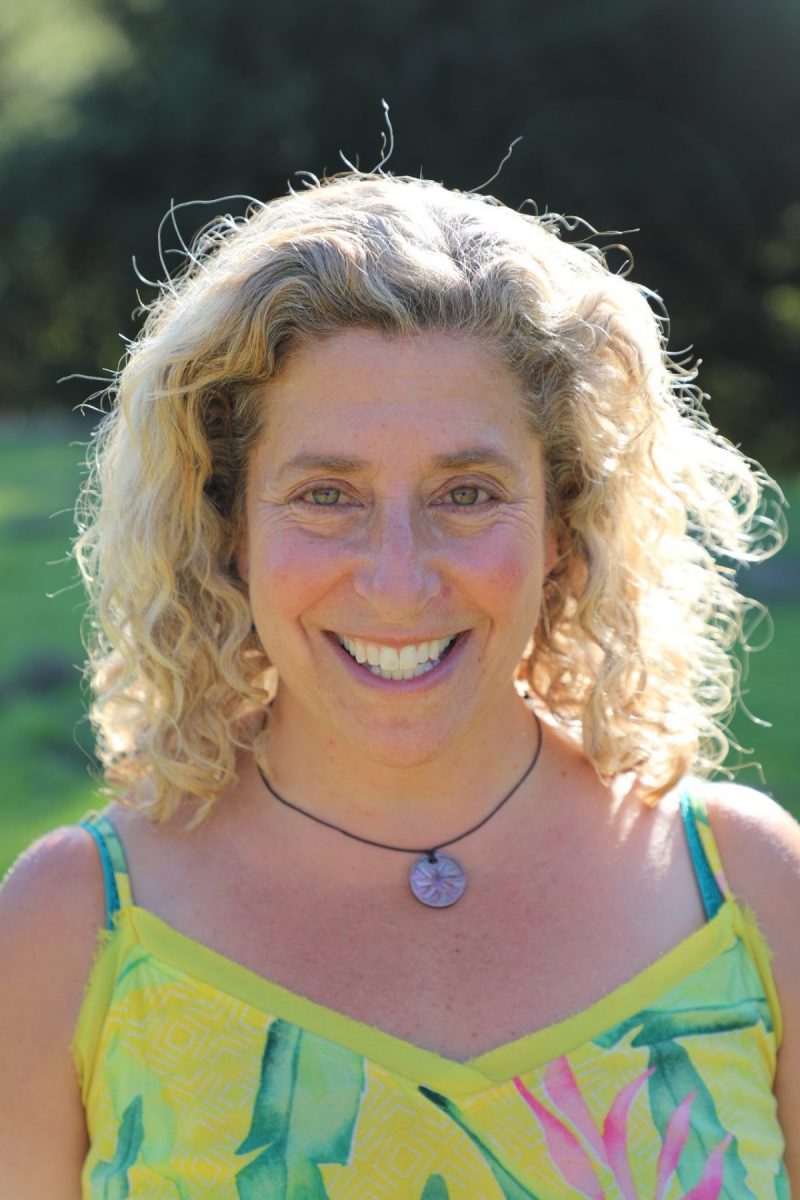 Lara Mendel
Executive Director and Co-Founder
Lara began imagining The Mosaic Project when she was 15 years old and attended a weeklong summer camp that brought together students from different backgrounds, specifically to address prejudice and discrimination. While she went to an intentionally diverse school, this was the first time she talked about these issues outside her Jewish community. It was a powerful experience, yet the fear, defensiveness, already deeply entrenched prejudice, and occasional violence she observed convinced her that waiting until high school to address issues of difference is waiting far too long. She decided that she would one day do this work with younger students before they reached adolescence.
This determination was strengthened during a college program that brought Jewish students to Germany. Meetings with former Nazis, as well as visits to concentration camps where her great aunts, uncles, and cousins were killed, solidified her commitment to fight all forms of hatred.
After graduating from Stanford University with a B.A. and M.A. in Anthropology, Lara had a brief career in cross-species communication working with Koko the gorilla, various dolphins, and formerly captive spider monkeys. She then worked extensively in violence prevention, youth development, and cross-cultural communication on four continents before returning to the US in 2000 to found The Mosaic Project. She is an experienced backpacker, aspiring surfer, and a third degree Black Belt in Kajukenbo Kung-Fu.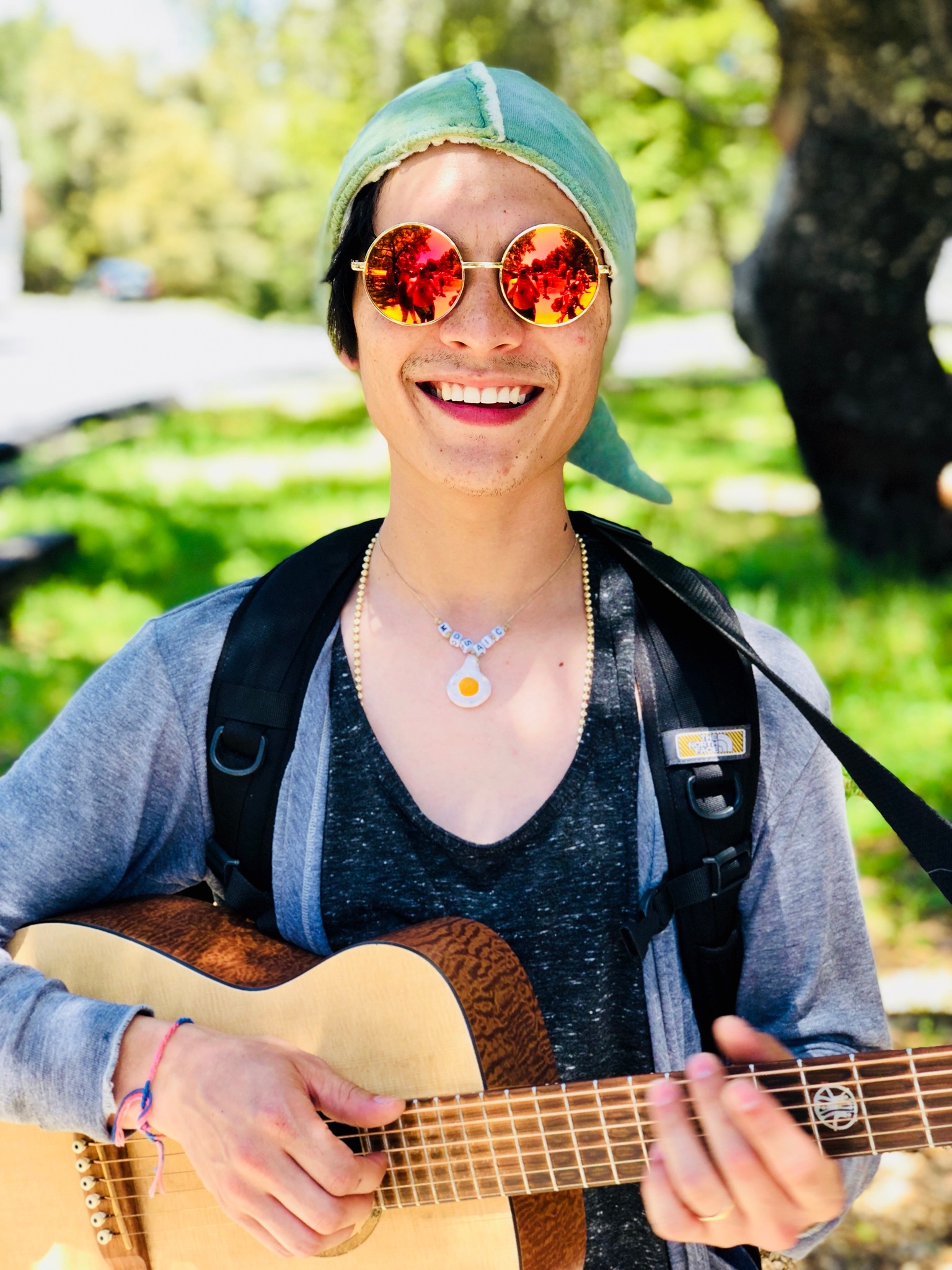 Chano Tizon
Program Director & Resident Rock Star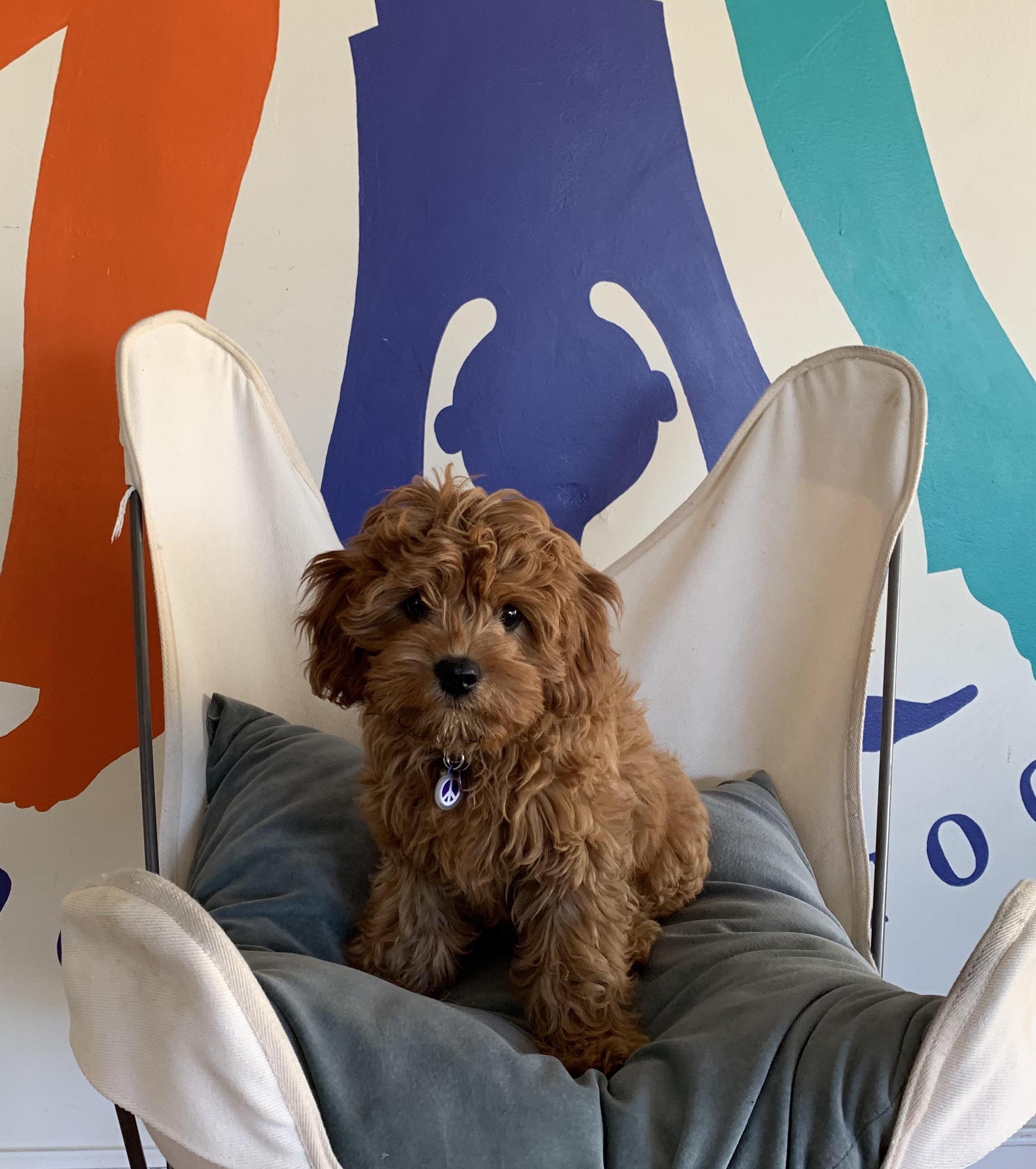 Zephyr Boba Mendellowe (Zephy)
Emotional Support Director
Zephy has been with The Mosaic Project for almost his entire life. While he provides emotional support wherever he goes, his specialty is comforting homesick students at the Outdoor Project. He graduated from BravoPup with certificates of completion for courses Pup 1, 2, and 3. His passions include shoes, catching flying bugs, and hiding chews then finding and hiding them again.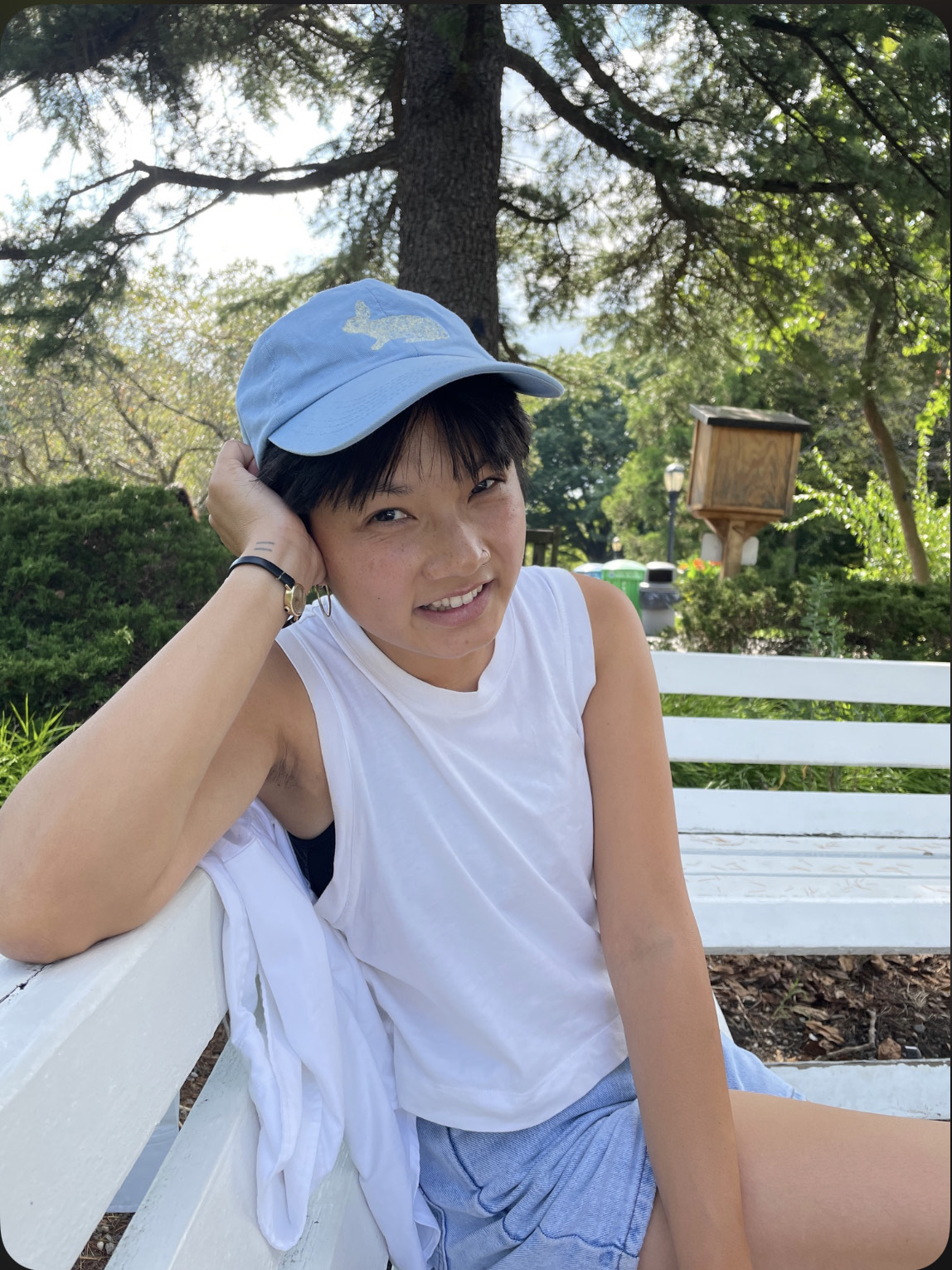 Emily Bang
Grants and Editorial Specialist
Emily is responsible for writing and managing The Mosaic Project's grants and reports. She also helps edit curriculum and communications and assists with the Outdoor Project and Youth Leadership Project. She loves the beautiful full circle that is working with the next generations of peacemakers, since she is also a former student and youth leader. Emily earned her B.A. in English literature from Oberlin College, focusing on postcolonialism and creative writing. She loves long phone calls, eating outside, writing letters, and biking around town.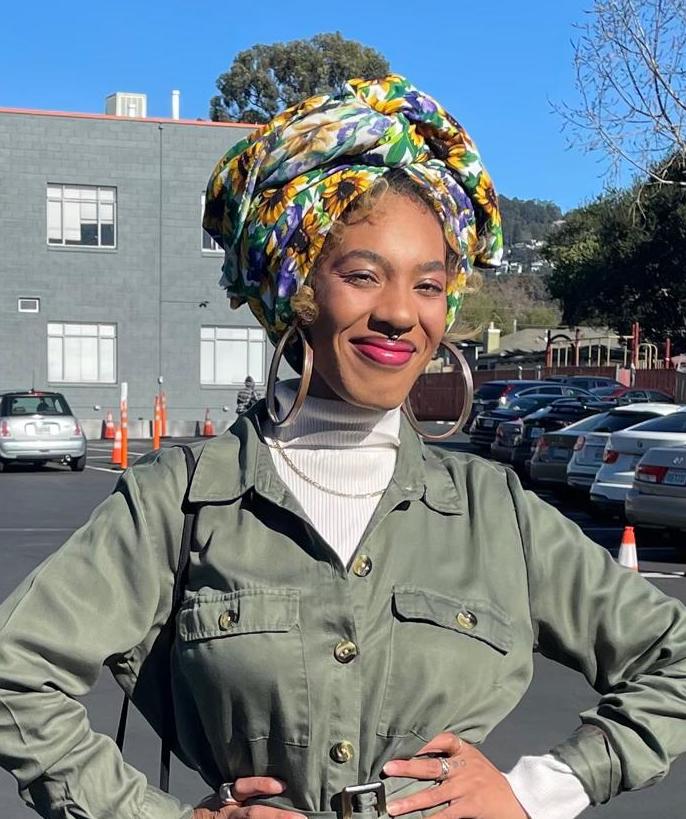 Ashanti Johnson
Lead Facilitator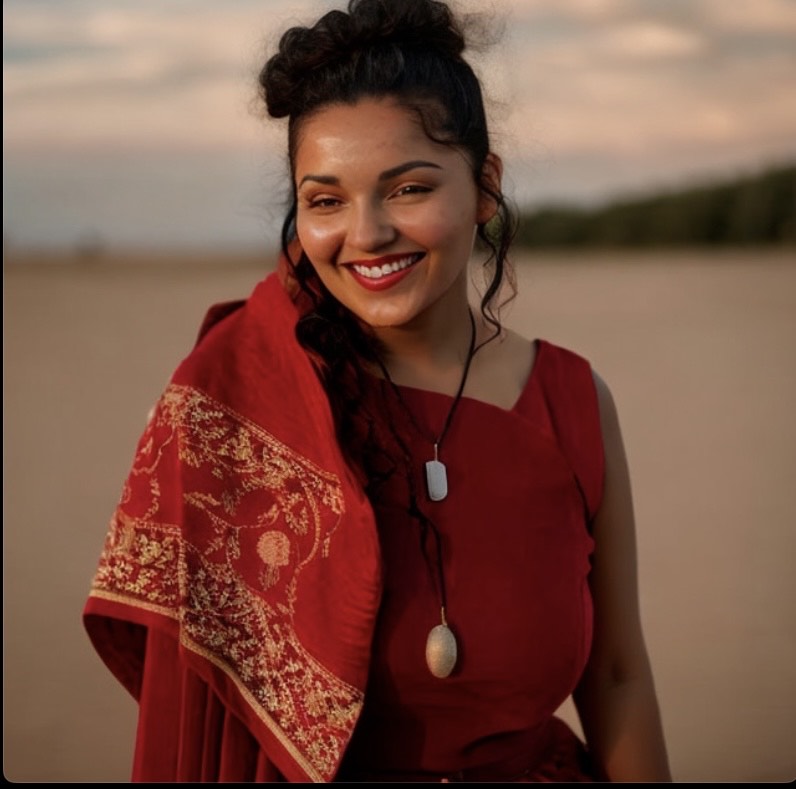 Zilo Ortiz
Facilitator & Project Coordinator
Zilo is a certified life coach and seasoned facilitator with a strong commitment to self and community development. With over five years of experience, she has honed her expertise through a diverse background in mental health, nonprofit work, and life coaching, consistently expanding her facilitation abilities.
Zilo's journey led her to explore various roles, including being a mental health practitioner, independent life skills coach, and sacred medicine facilitation. However, it was her transformative experience with the Mosaic Project in spring 2023 that ignited her direction towards social justice programs focused on youth and adult empowerment. Zilo facilitates at the Outdoor Project and joins the year-round team to work on projects including events and outreach.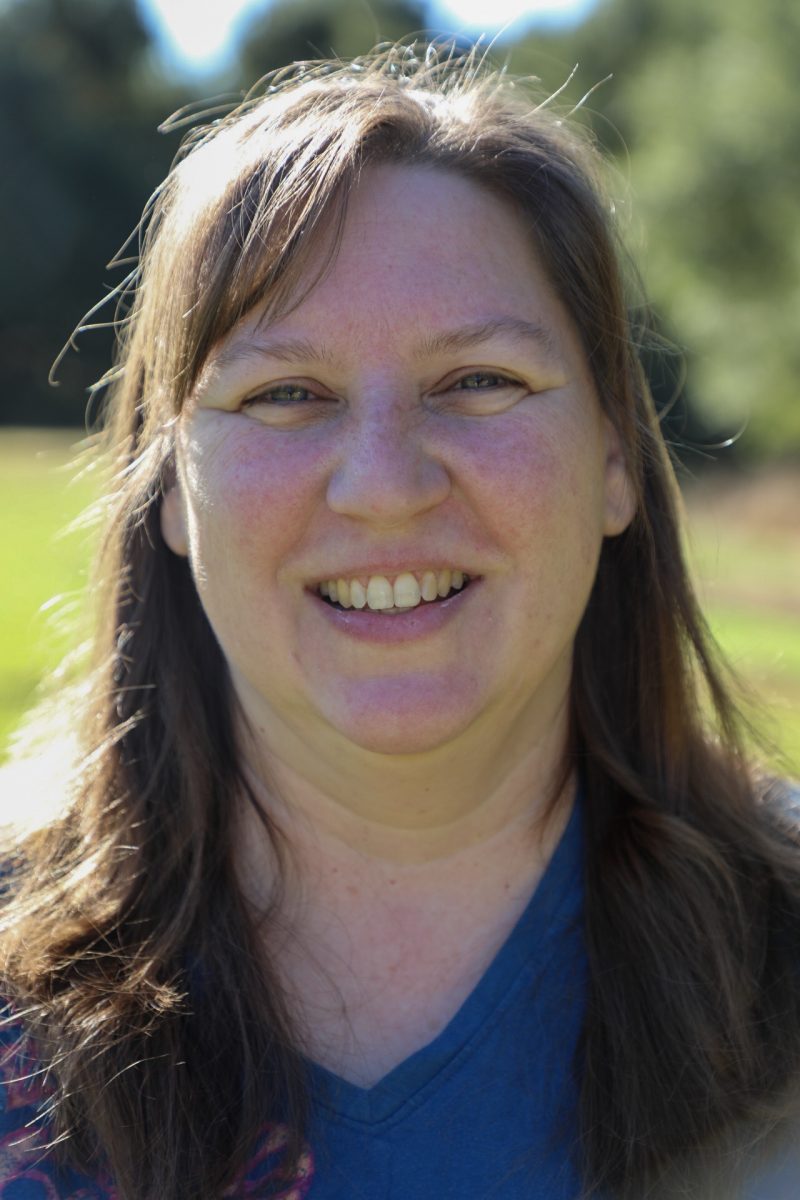 Chandra Page
Accounting & Development Coordinator
Outdoor Project Facilitators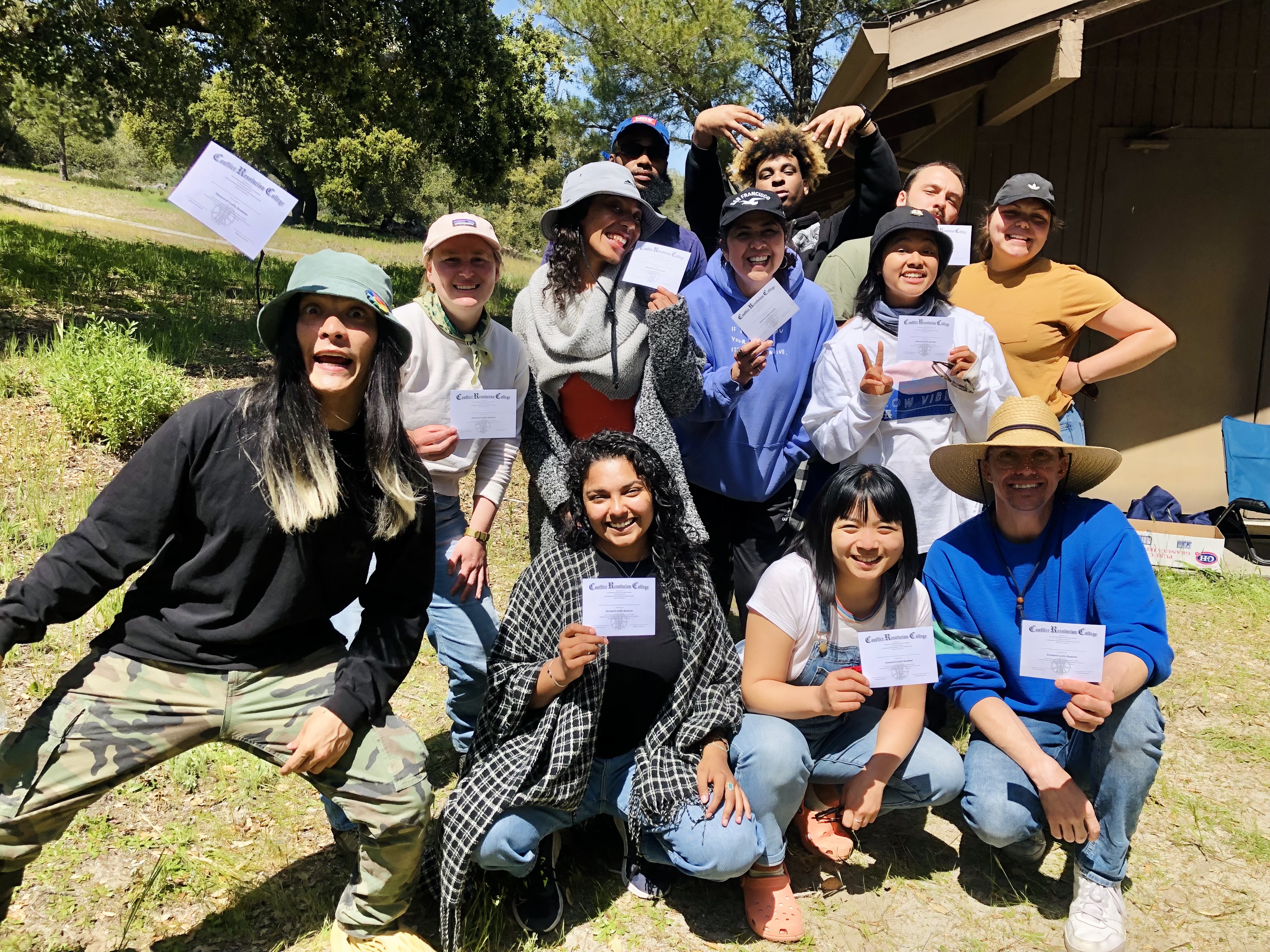 Spring 2023 Facilitation Team
The work and lived experience of the Spring 2023 team are immensely diverse and alongside facilitation includes: classroom teaching, baking, life-coaching, community organizing, service work, pre-school instruction, summer camp counseling, artistry, singing and musicianship, dancing, parenthood, and more!
Mosaic Consulting Project Facilitators
Members of the year-round team are joined by the following: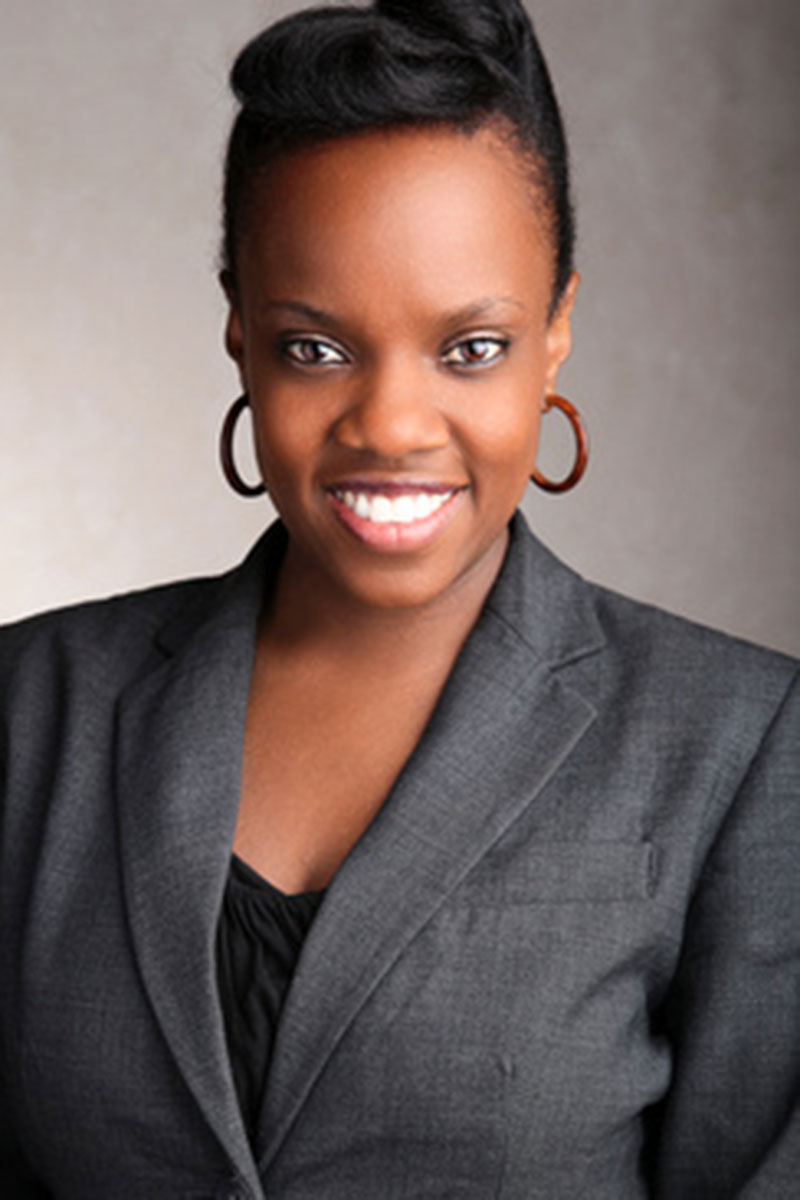 Maiya Lanae Evans
Maiya Lanae Evans has been a Mosaic Facilitator since 2009. She earned her MPH from San Francisco State University where she was also certified in holistic health. Much of her research examines the intersection between holistic health, public health, and social justice. She previously worked as a health educator at the UCSF Osher Center for Integrative Medicine, and currently teaches courses in public health at Skyline College and San Francisco State University. Maiya is also the founder of Hey Girl Health, a health, wellness, and culture brand that puts women of color at the center of the health conversation. She is also the host of The Hey Girl Health Show, a podcast and radio show that features interviews about health issues that impact women of color and the communities in which they live. She is currently an EPIC Community College Fellow at Stanford University.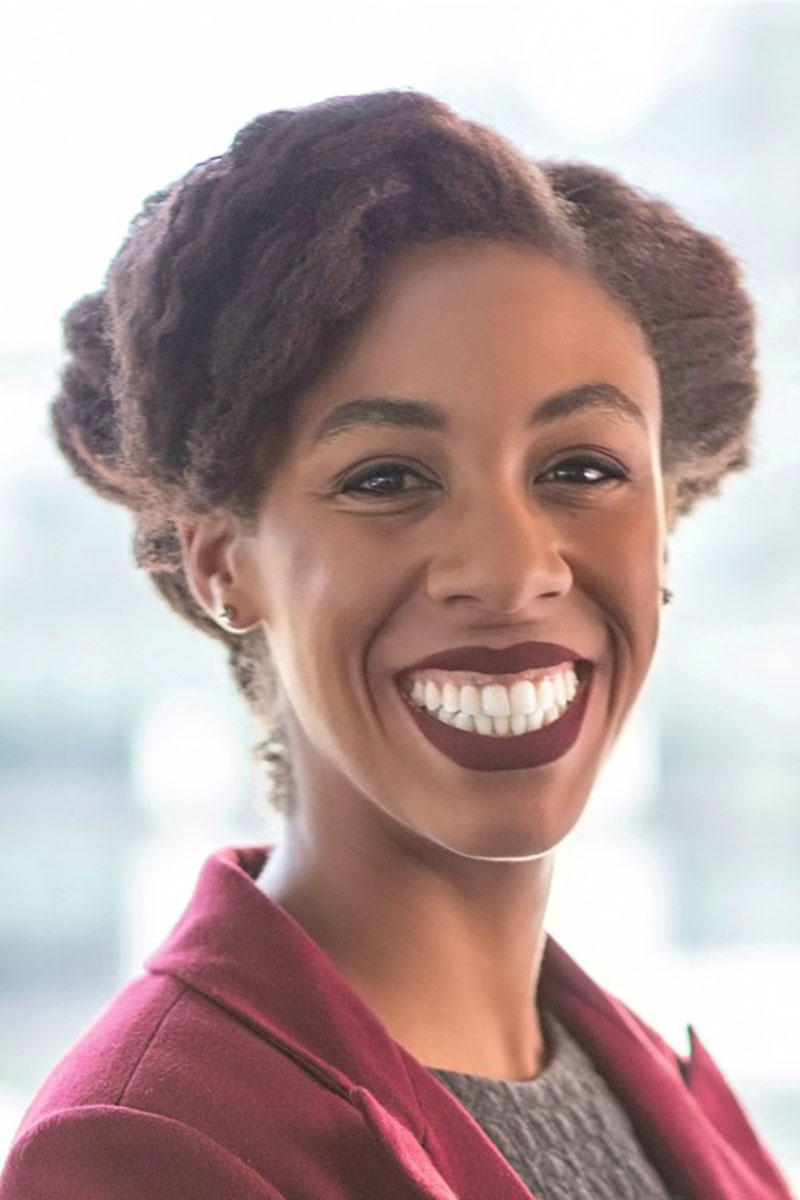 Kara Murray-Badal
Kara Murray-Badal first joined The Mosaic Project as a Youth Leader in 2008. Since then, she has served just about every role within the organization, including Administrative and Outreach Director. She is currently the President of The Mosaic Project's Board of Directors and the Director of UC Berkeley's Terner Center Housing Lab. She has also worked as Communications and Community Engagement Manager at Seed the Vote, Senior Project and Change Control Coordinator at Bayer, and a Research Assistant at Harder + Company Community Research. Kara received her B.A. from Stanford University, MBA from The Wharton School, and MPA from Harvard Kennedy School of Government.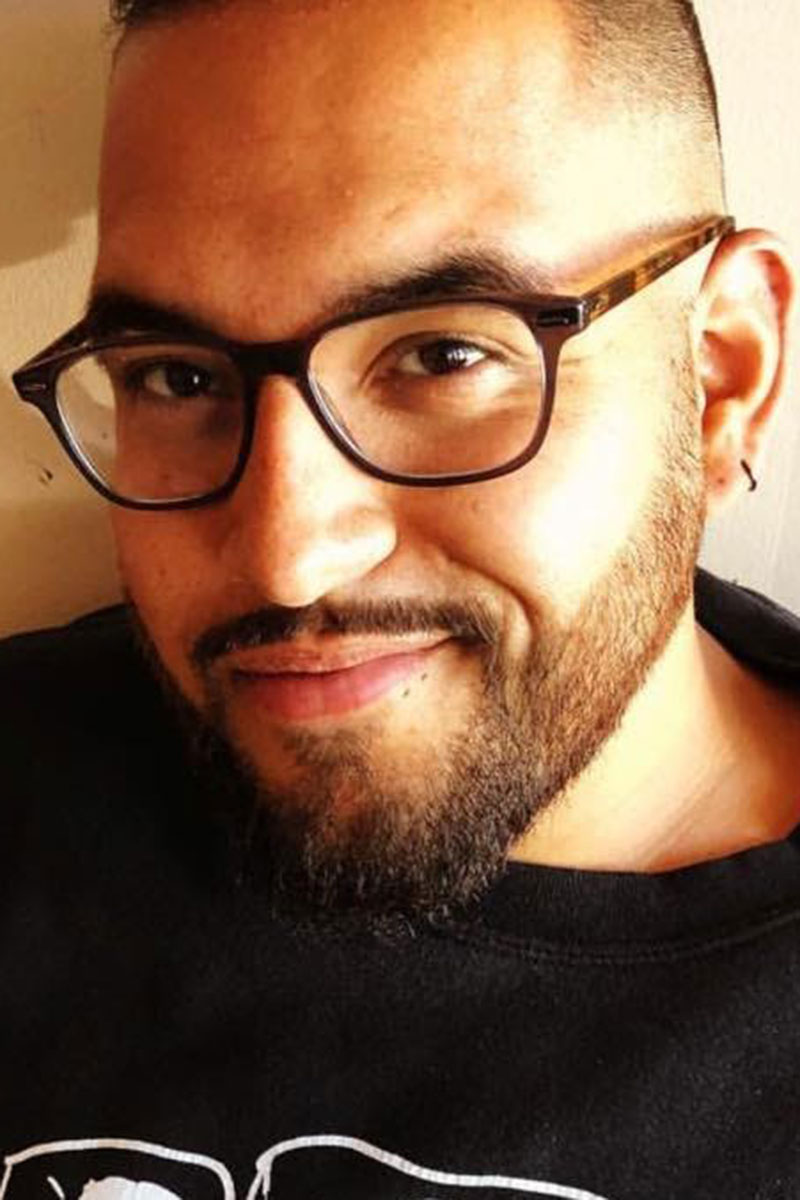 Mark Yanez
Mark Yanez has been a Mosaic Facilitator since 2011. He has also served in several other roles at The Mosaic Project, including Deputy Director. Mark's background is rooted in activism in his home community of South Los Angeles and in the LGBT and Chican@ movements. He has worked at many nonprofit organizations around the Bay Area, including the Our Family Coalition. Mark is the first member of his family to attend a four-year college and received a B.A. in Sociology and Gender Studies from the University of California, Davis. He has an extensive zine collection and enjoys cooking vegan Mexican food, discussing decolonizing efforts, planning his next Disneyland visit, and playing cooperative board games. He is currently the Operations Manager at Golden Gate National Parks Conservancy.