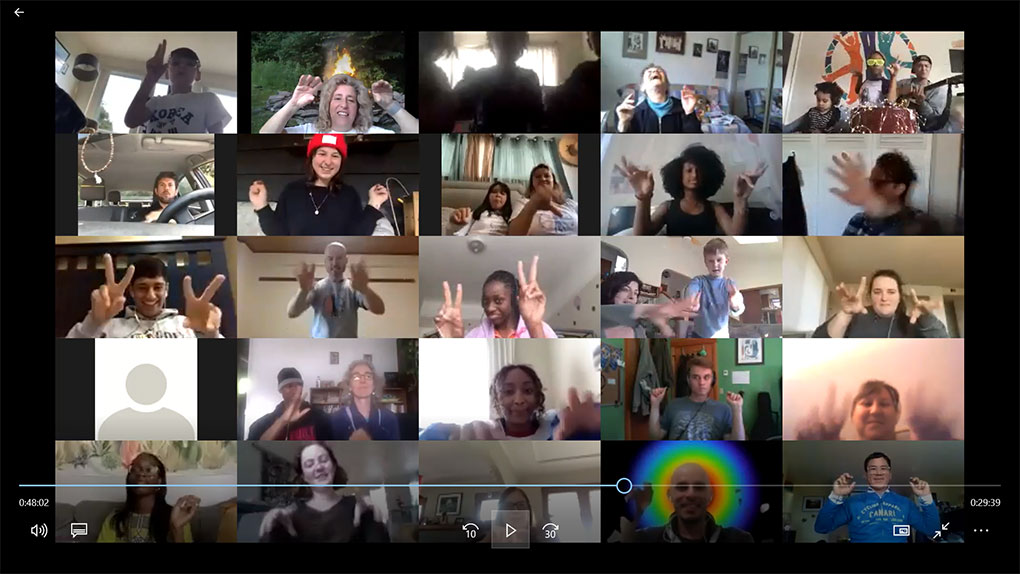 Join Mosaic family members from all over the world for a Virtual Campfire
Every other Sunday at 7pm PT on Zoom: https://us04web.zoom.us/j/853028192 meeting ID: 853 028 192, password: 0-2-7-6-4-3 (remove dashes).
The next one will be on Sunday, July 26th.
To add a little atmosphere to the Virtual Campfire, we suggest the following:
Put on your onesies, costumes, or simple cozy pajamas.
Prepare toasted marshmallows, graham crackers, and chocolate ahead of time and munch on s'mores between songs.
Download our custom-made Mosaic Campfire Zoom Backdrop here.
Download Mosaic song lyrics here.
Check out our MOTV (MOSAIC TV) YouTube series to get inspired. We will preview the next episode at the end of the campfire!
We are looking forward to seeing and singing with you soon!