Community Fundraising Brunch 2022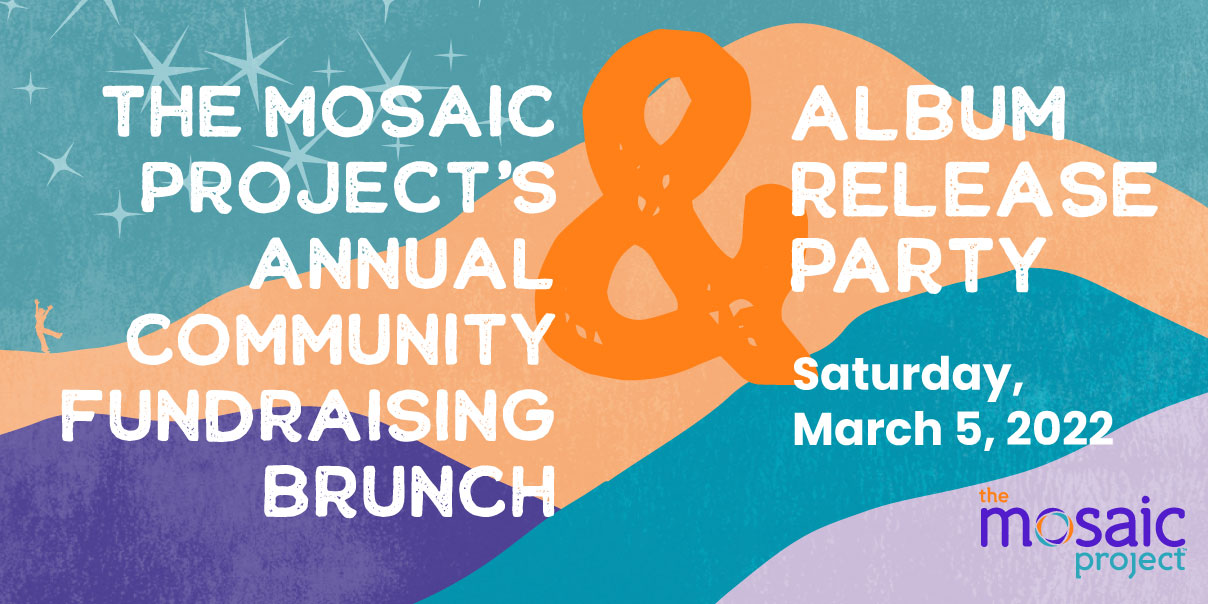 Celebrate the release of Mosaic's new album virtually with our present and future family from around the world!
You are invited to a very special Mosaic Community Fundraising Brunch. This year's Brunch will double as our Album Release Party! Please join us as we celebrate the release of the long-awaited Children's Songs for Peace and a Better World, Volume 2. 
When we released Volume 1 in 2003, Mosaic had barely begun. Now we have 22 years of experience writing musical curriculum and singing around the campfire with children. We are excited to share this next generation of Mosaic music and magic with you on March 5, 2022 at 10:30am PST.
This virtual extravaganza will include:
Personal interactions with current and future Mosaic family members.
Surprise musical guests.
Never-before-heard songs from Mosaic's second album played live.
Mosaic family from around the world sharing how Mosaic lessons and music have traveled with them beyond the Mosaic Woods to serve as an invaluable anchor of justice!
About Children's Songs for Peace and a Better World, Volume 2:
Nearly 20 years in the making, we are excited to announce our new album! Children's Songs for Peace and a Better World, Volume 2 features songs written and sung around the campfire by Mosaic's Residential Rock Stars throughout our history. It also features some brand-new songs that will be performed for the first time at the Brunch! This album embraces the joys, challenges, and fun of peace-building. The following are some of the songs on the album:
BB Wolf
Fighting is Not the Solution (Remix)
Listening Song
MOSAIC is the Place to Be
Peace Blockers
Peace High 5
Wash Your Hands
You Really are a Superhero
More songs to be announced soon!
While this is a free, family-friendly event and there is no obligation to make a donation, it is our hope that our amazing program will inspire our guests to make a contribution that is personally meaningful to them.
We cannot wait to see you on March 5th.
Peacing It Together!
The Mosaic Team