Virtual Friends & Family Workshop Series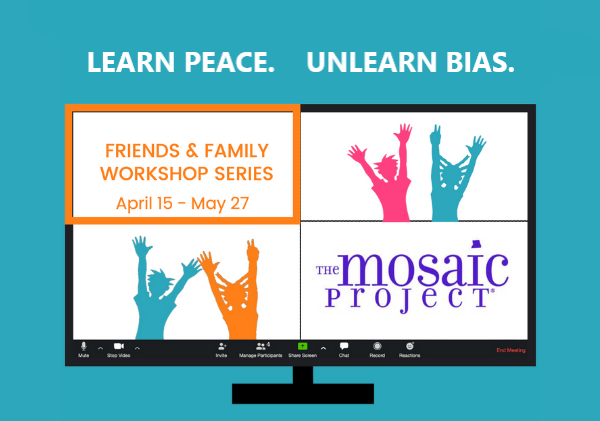 Are you looking for an effective and creative way for your entire family to learn about creating a more just, inclusive, and peaceful world? The Mosaic Project has answered your call! We are excited to introduce The Mosaic Friends & Family Workshop Series, an interactive virtual program where everyone (not just 4th graders) can learn our unique tools for creating peace!
This series consists of seven 60-minute workshops for kids, ages 7 to 12, and four 90-minute sessions for adults. We encourage families to register together so that parents and children can practice peacemaking skills side by side.
Dates and Times
April 15 – May 27, 2021
Kids: Every Thursday | 4:30 – 5:30pm PST
Adults: Every other Thursday | 7 – 8:30pm PST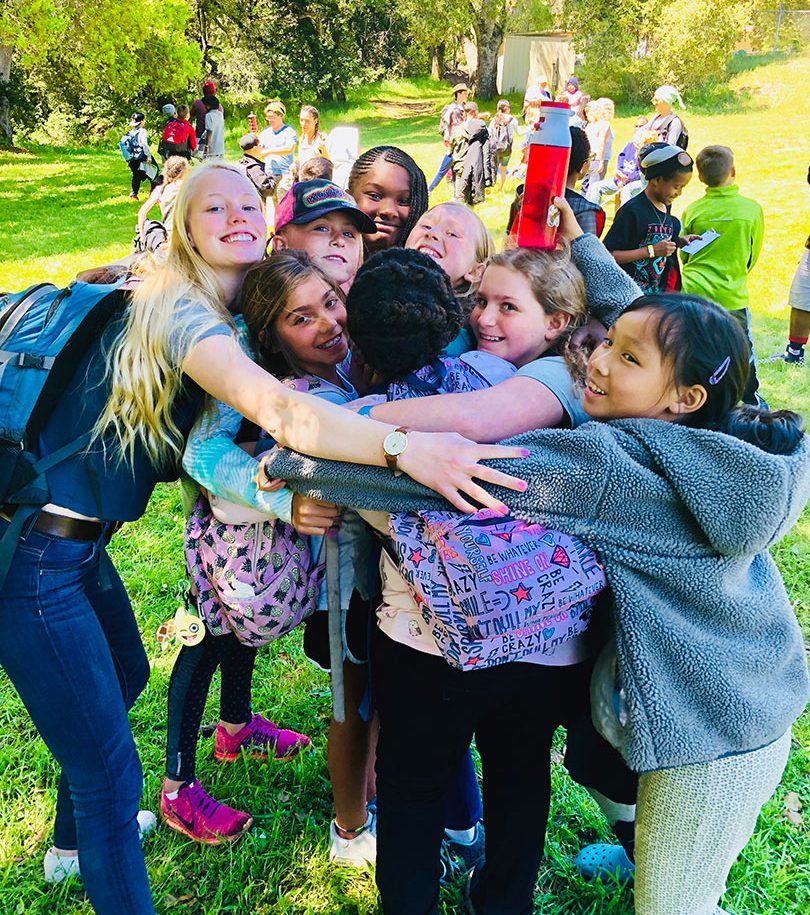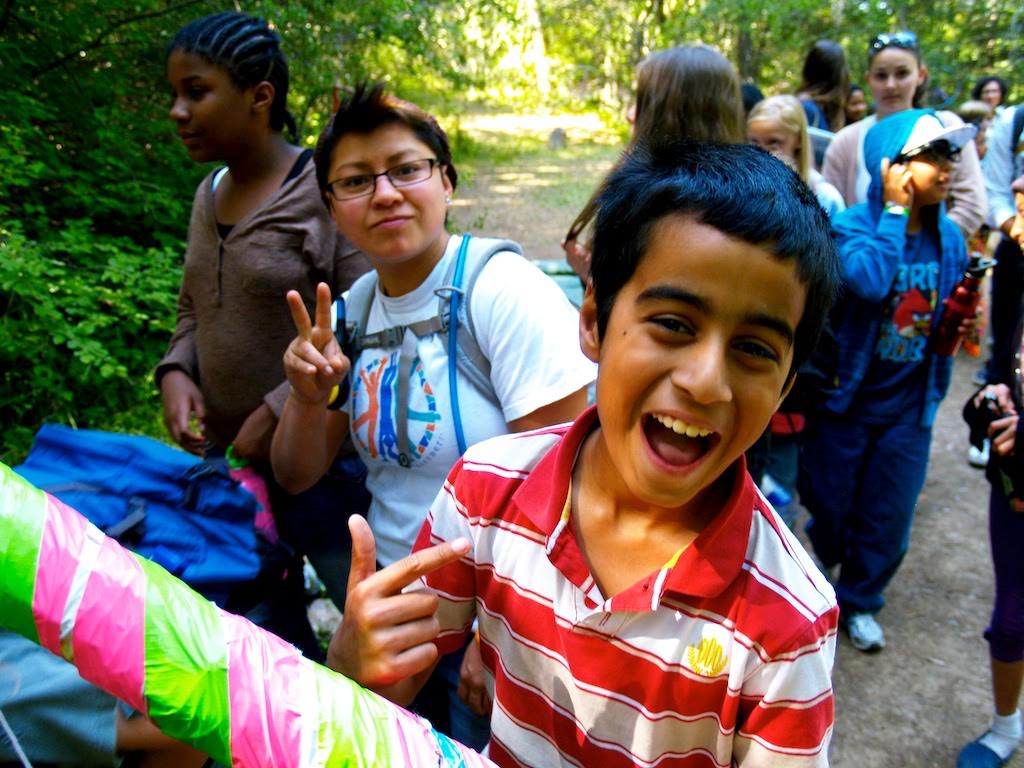 Topics
Mosaic Agreements: Mutual Respect, Open Mindedness, Awesome Attitude, Individuality, and Community
Implicit Bias, Stereotyping, Prejudice, and Discrimination
Listening, Empathy, and Assertiveness
Conflict Resolution
Interrupting Subtle and Overt Acts of Exclusion
This workshop will be offered on a sliding scale from $20 – $440 for the entire series. There will also be an opportunity to make a donation to support another family's participation in The Mosaic Project. No one will be turned away for lack of funds. Please contact us if you would like a discount code.
Do you know of a friend, neighbor, or coworker who would appreciate an opportunity like this? We would love for you to spread the word and share widely. Space is limited, so register now! Feel free to email [email protected] with any questions. We look forward to sharing the Mosaic magic with you!
FAQs
Q:  Can I join even if I don't have children, or if my children are outside of the age range (7-12)?
A:   Absolutely!  Come to the four adult workshops and we'll have small breakout groups for you too.
Q:  Can I attend along with a child younger than 7?
A:  Absolutely! Just be prepared to sit with them throughout the series so you are ready to give extra explanations or support if needed.
Q:  Can I spread the word to other people?
A:  Absolutely!  Please forward this email far and wide.
Q: What will my child learn?
A: So much about how to build inclusive, just, and peaceful communities! Watch 4th-grader Coco share about what she learned from the 7-part workshop series we offered in her school.
Q: Will adults be participating with the children at the same time?
A: No, adults are not required to be present for the kid's sessions. However, if your child needs extra support you are welcome to sit near them while they participate.